Based in Delhi, the Capital of India, Studio B Architects was founded by Mr. Anil Badan (Principal architect)  in the year 2003. The firm has built a reputation for interior design of premium destination hotels and resorts in Asia, the Middle East and Africa. Our talented international team brings a diversity of experience in interior design, fresh perspective and originality, together with honed technical expertise and attention to detail results in exquisite interiors.
Our high professional standards, technical resourcefulness and absolute sense of commitment to individual & corporate values finds expression in our continued preference as design consultants of choice by our valued clients for years on end.
Studio B Architects invests in great people. Our design staff is organised into groups comprising of Senior Architect, Architect and Junior Architect. Senior Architects are selected based on their superior credentials and a demonstrated ability to manage and guide a team towards producing creative and innovative design with an exceptional eye for detail. The groups rely on a network of flexible support staff that move easily between groups as projects dictate. Everyone within the company is encouraged to challenge, recommend and invent. The work ethic to constantly strive for higher levels of creative splendour coupled with our ability to react to cultural differences gives us an obvious edge. Our design experts are a wealth of industry knowledge. Every effect is made by knowledgeable design team to help the client realize their design aspiration; and the result: stunning piece of creativity.
Ar. Anil Badan
Starting with humble origins, Ar. Anil Badan has successfully established his firm's name in the spectrum of hospitality projects. Taking on big-name clients, Studio B has quickly climbed the social ladder, and it is all due to the efforts put in by Ar. Badan. Working conscientiously around the clock, he has strived to make his entrepreneurial venture a highly successful one, owing to his penchant for creativity and innovation. 
Hailing from a small town in Jammu, Ar. Anil Badan always had a strong affinity for anything and everything related to design. He did his schooling in Jammu and Kashmir. In order to study architecture, he traversed the length of India to land in Kerela for his B.Arch. The path to attaining education was not easy as there was always a language problem for him during his college days. However, with constant hard work and dedication, he was able to overcome the linguistic barrier as he soon became proficient in conversing and understanding English and Malayalam. In his third year, he was able to land an internship at S.D Sharma and Associates in Chandigarh. Subsequently, he moved to Delhi in order to know the design and architecture industry inside out.
In his quest to become a true connoisseur of design and architecture, he had struggled a lot in the early days of his career. As he could not rely on his family for any sort of financial support, he started to look for jobs. His first job was not very high paying; therefore, he had to find other part-time or freelance opportunities. As he scaled in this industry, his pay increased with other jobs he took up, which made surviving in a foreign place relatively easier. At the same time, he had a strict thinking pattern where he would not take up paltry jobs – he wanted to make a big impression on the industry, and therefore, he would only take up opportunities that would favor him in the future.
After working at a renowned company for five and a half years, Ar. Badan was finally decided to start his own firm. But unlike other firms, he had no financial backing, and as he had recently gotten married, he was also in an economic crunch. However, all hope was not lost as he was referred by a friend to design and construct the first nightclub in Kolkata – Cloud Nine. The construction of this place was highly successful, and after that, he got another referral to work with a gentleman in Varanasi. In the age before technology, Mr. Badan stayed up for five nights to hand-draw 3D renders and layouts for this client. The hotel constructed ultimately became Ramada Plaza in Varanasi, a five-star hotel. The next opportunity Mr. Badan got was through a competition, where he had to compete against other famous designers. He was also able to land the interiors for Dynasty restaurant in Gurugram. As his firm gained traction, he was neck-deep to land other projects as well through competitions. Now, the third hospitality project that was presented to him paid him to showcase his ideas among the high rollers of the interior design industry in Mumbai. The showcase was at the old Leela in Mumbai, and Badan was able to secure the project, which was based in Dubai. This was the turning point in his career where he was finally getting recognized for his dedication towards the craft. 
In all his projects, he has a simple approach to design. As he believes in designing for the people and the masses, all these structures have to be accessible and easy to navigate by one and all while being easy to maintain and remarkable.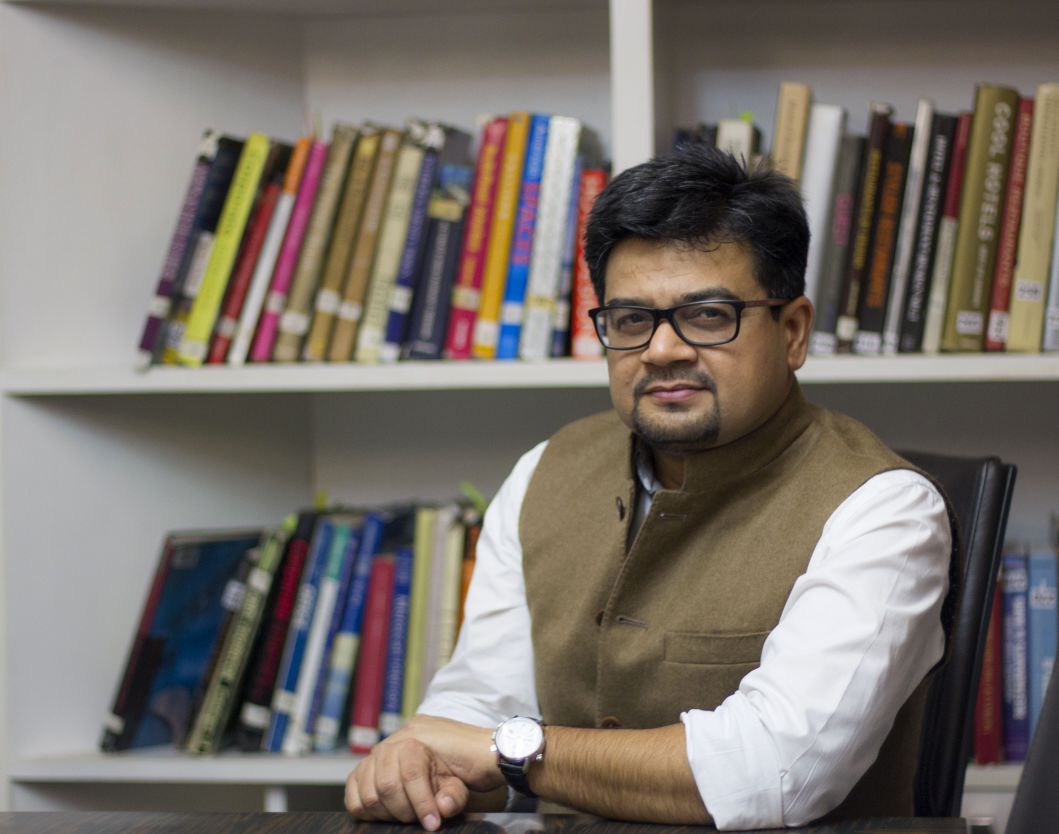 OUR ETHOS
The success of Studio B Architects in interior design is down to a simple philosophy; to stay loyal to the client's brief and meet the operator's requirements of functionality, yet at the same time create an interior that meets the highest international standards while providing a unique and memorable experience for the guest. Understanding our Clients' positioning and precisely interpreting their unique needs is of paramount importance at the outset. Every project presents a unique opportunity to allow differentiation through the creation of a distinctive and memorable environment and experience through the delivery of an optimum solution where originality and creativity reign supreme, enabling Studio B Architects to surpass expectations in every facet of our comprehensive consultancy service.Careful consideration is given to all design elements, both great and small. By the project's end a seamless integration of imaginative planning, daily interactions and communications with our clients, technical expertise and artistic vision has completely transformed the environment, resulting in the final product, the materialization of the client's original imagination.
"  WE LIVE BY THE HIGHEST STANDARDS OF HONESTY, INTEGRITY AND TRANSPARENCY  "
Code of Conduct
Studio B Architects takes a strong stance on corporate social responsibility and insists on irreproachable business practice. We will never offer, promise, accept or knowingly benefit from financial inducement or favour.